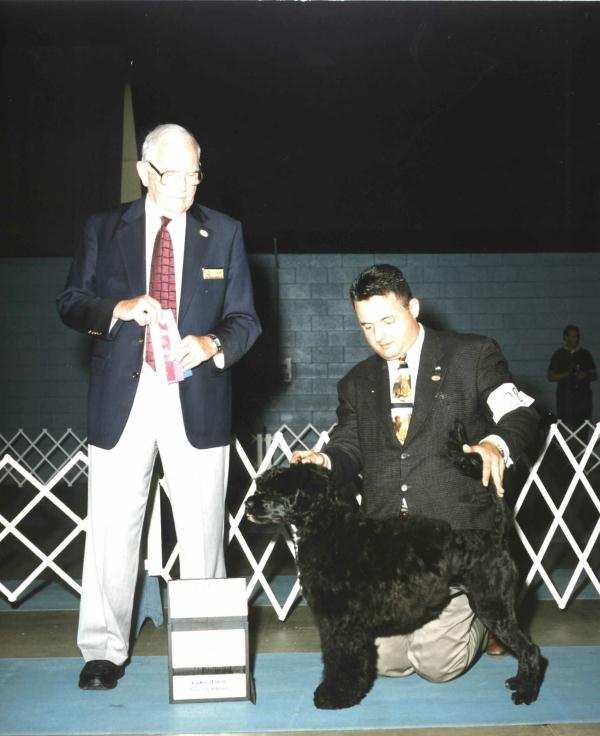 CH Driftwood's Song of the South NAP NJP

SaltyDawgPWDs

The home of Champion, Performance and Companion Portuguese Water Dogs

Sweet Tater brilliantly presented to her AKC championship and Best of Opposite sex by the renown Clint Livingston.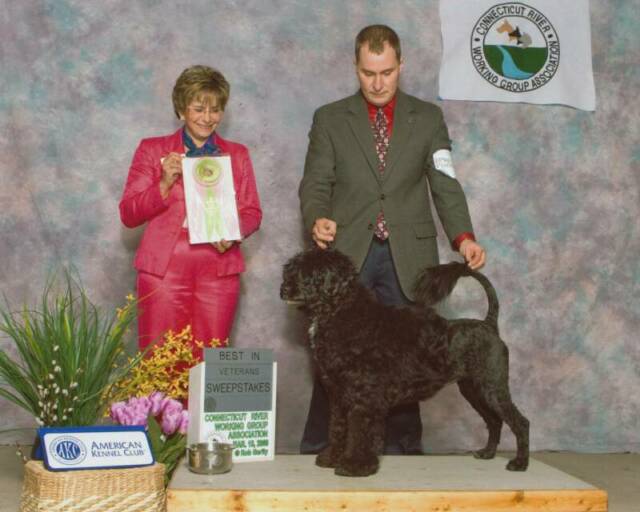 "Sweet Tater"

is

T antalizing

A ffectionate

T hief

E nergenic

R obust

I deal

F luffy

F ast

I ntelligent

C ounter Surfer

and has great working drive!

Ch Driftwood's Song of the South NAP NJP CGC was born on 28 January 2000. She entered our lives at seven weeks of age and went everywhere with us in a Sherpa bag. As a result, she is well socialized enjoys visiting nursing homes and loves playing with children even on nine foot enclosed tubular slides!

Pictured Left:

Richard Krieger

and Sweet Tater

winning

Veteran Best In Show from

the 9-11 bitch class

at the

Penobscott Valley Kennel Club show June 2009.